Our Technology Toolkit
Over the years, G-Net have built relationships with some of the best technology providers in the world to ensure that we can get the best prices and installation training for you.
Technology by Partner
---

Riverbed
You probably know Riverbed are the leaders in products that boost your application performance across the WAN. We'll help you to navigate their extensive product range, choosing the right solutions to optimise your network.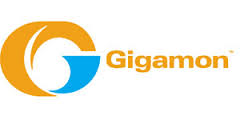 Gigamon
Gigamon provides active visibility into physical and virtual network traffic enabling stronger security and superior performance. Gigamon's Visibility Fabric™ and GigaSECURE®, the industry's first Security Delivery Platform, deliver advanced intelligence so that security, network and application performance management solutions in enterprise, government and service provider networks operate more efficiently and effectively. With over ten years' experience, Gigamon solutions are deployed globally across vertical markets including over seventy-five percent of the Fortune 100.

Aruba
Aruba, a Hewlett Packard Enterprise company enterprise wireless LAN solutions empower a new generation of mobile users who rely on their devices for every. [spacer height="5px"]

Blue Coat Systems
Blue Coat offers advanced Network + Security + Cloud protection for 15000 organizations every day, including 88 of the 100 largest global companies.
Certes Networks
Certes is leading the Software-Defined Security revolution, enabling you to dynamically control your data traffic security without dependence on firewalls or the network infrastructure.

FIREEYE
FireEye (FEYE) is a leader in cyber security, protecting organizations from advanced malware, zero-day exploits, APTs, and other cyber attacks.
[spacer height="5px"]

Nutanix
Nutanix hyperconverged solution simplifies enterprise datacenter infrastructure by integrating server and storage resources into a turnkey platform.